Alexandr Khokhlov is an archeologist at the Russian Academy of Science. He is the director of the Sambian Expedition of the Academy's Institute of Archeology, which has carried out archeological surveys and excavations from Kaliningrad on the Baltic to Tver.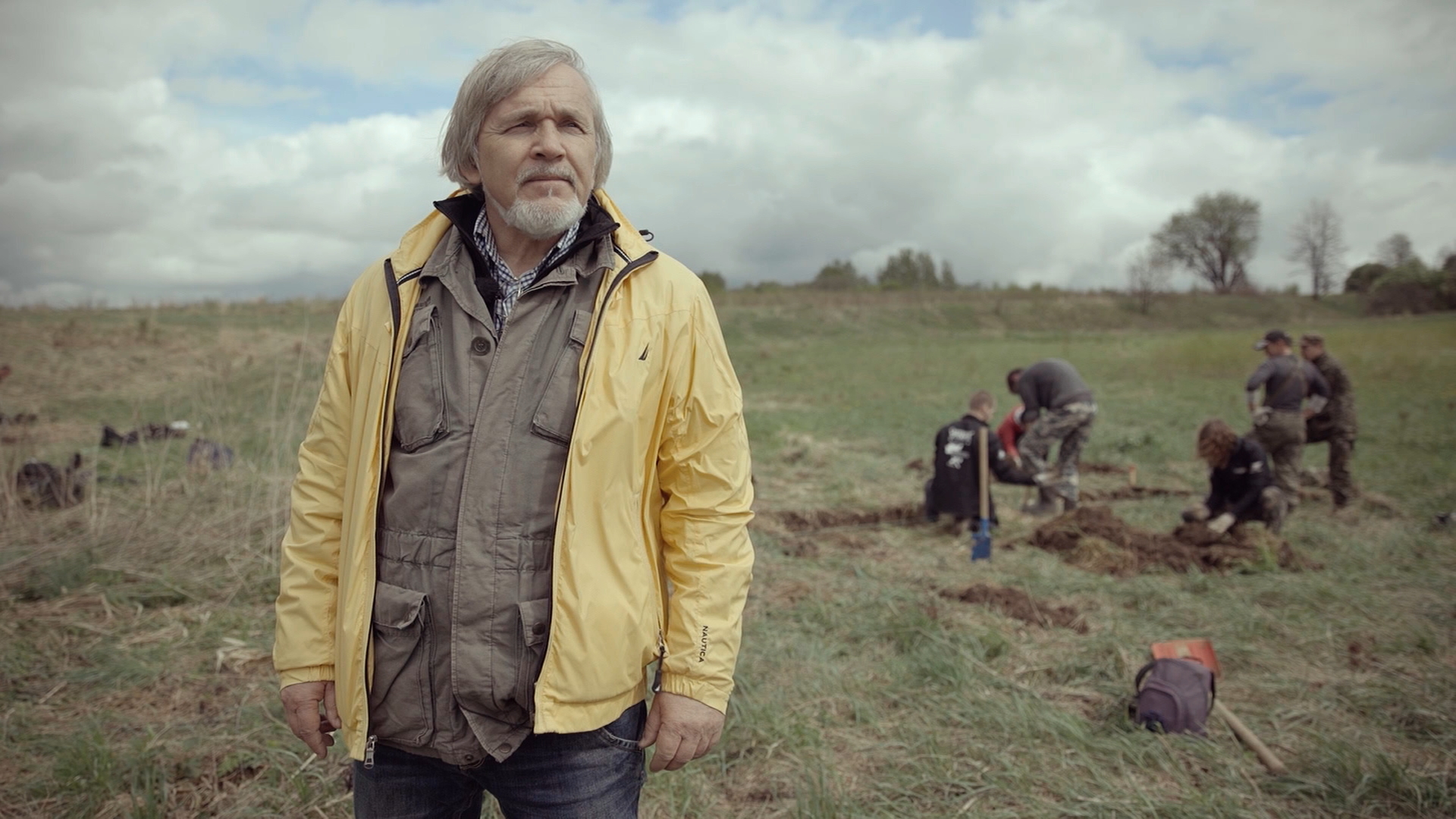 He developed an interest in the field when he joined his school 's archeology club at ten years old. He first took part in an archeological survey on the banks of the Amur river. Later, as a student at Kaliningrad university, he took part in his first excavations of ancient Russian funeral mounds on the upper Volga river. He has investigated all sorts of times and places, including the Roman Era, the European Migration Period, early Russian history, European and Russian Medieval cities, as well as more recent history. With his teams, he has investigated burial complexes, settlementss, fortresses, bastions and castles.
After thirty years in the field, he is less concerned with sensational finds than with the accumulation of scientific knowledge over time: "These discoveries may not be particularly impressive on their own. But when from these fragments, this mass of information, a mosaic is formed, we can get a full picture and thus completely new knowledge."
Alexandr Khokhlov became interested in the archeology of 19th century wars after finding mass graves containing 800 officers and soldiers of Napoleon's Great Army in Kalinigrad in 2005-2006. Investigating burial grounds and battlefields requires special methods, and the archeologist enjoys the process of developing new tools for this purpose.
One method involves comparing written historical records to the data found on the field. For Alexandr Khokhlov, unlike written testimonies, which are inherently subjective, archeological finds are an "objective source which allows us to say very reliably that an event happened, and how."
For the veteran archeologist, the success of the Smolensk 1812-2019 expedition, which found General Gudin's remains, vindicated his team's professionalism: "In Smolensk, the most important thing is that the methodology we chose to carry out the work led to the logical and completely foreseeable discovery of this grave."