Albéric d'Orléans is a direct descendant of Charles-Etienne Gudin. The general's granddaughter, Louise, married Albéric d'Orléans de Rère, whose family seat was the chateau de Rère in the Sologne region just south of the city of Orléans. Thus Alberic was the 22nd generation of his family to hand over the property from father to son.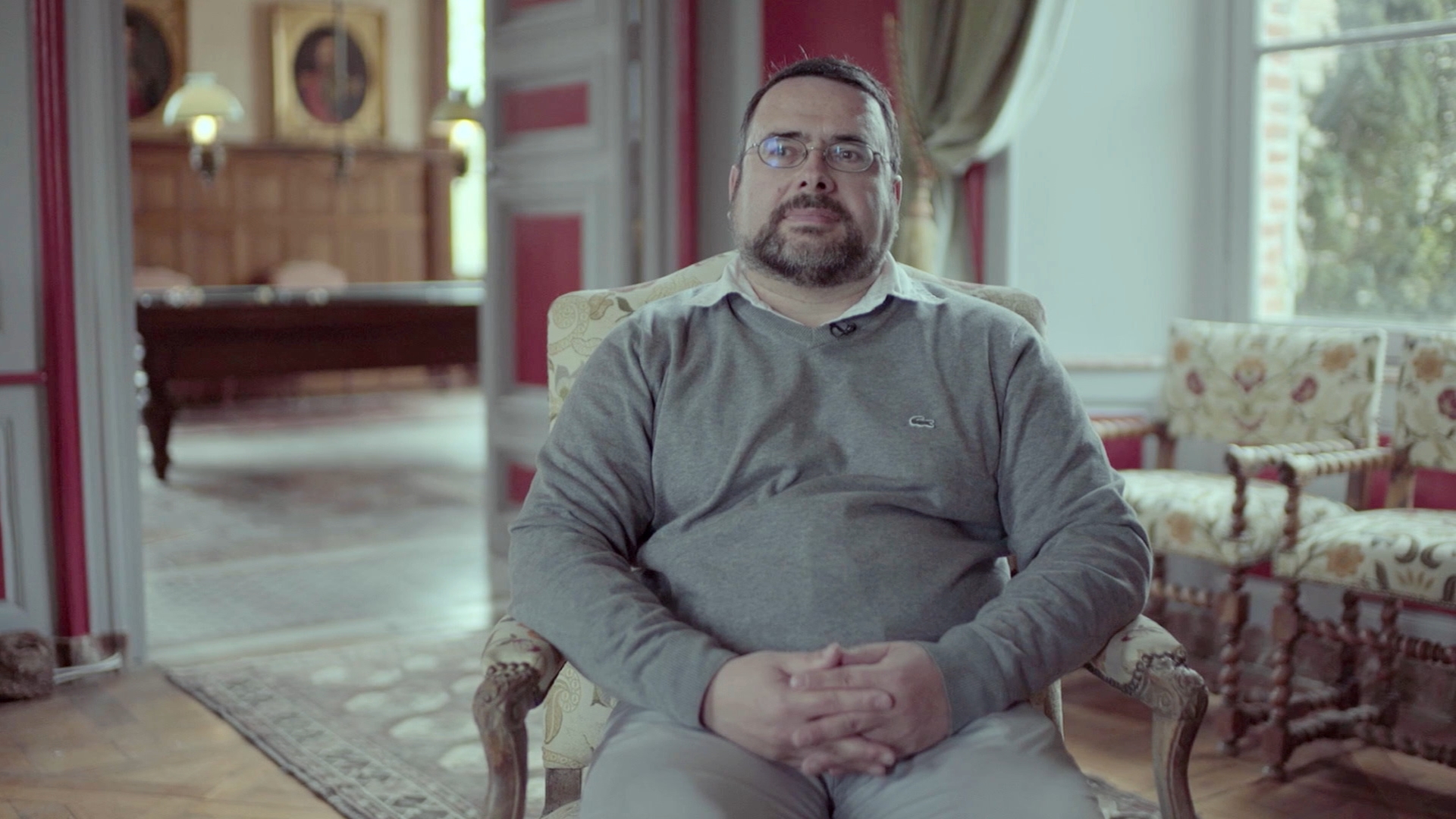 The current count Albéric d'Orléans de Rère had not always lived at the stately home. When he was a child, he used to visit his grandfather there. He then pursued a career in finance, but when the chateau became too much for his father to manage, he moved in and ran it as a bed-and-breakfast and reception venue for ten years. However, chateaux are ruinously expensive to maintain, and the work to make it break even became too much. The Orléans family decided to give up their ancient seat, which was sold in 2019.
We thought the grave had disappeared during the 1941 bombing of Smolensk.
Albéric d'Orléans was very surprised when his ancestor's remains were found: "We thought the grave had disappeared during the 1941 bombing of Smolensk." However he feels that it is totally legitimate that Gudin's remains be brought back to France and buried at the Invalides in Paris next to Napoleon's tomb: "he was one of Napoleon's greatest generals".
Since his wife Maria is Russian, Albéric d'Orléans also has personal reasons for wishing that his ancestor's reappearance will have a positive impact in the present: "I hope that it will remind the French and the Russians of their common history and will cause their relations to become more constructive and friendlier". In any case, he points that two of Napoleon's faithful who took part in the invasion of Russia, General Gudin and Marshal Mortier, now have descendants who are both French and Russian.